Muere Scott Wilson, 'Hershel' en 'The Walking Dead', a los 76 años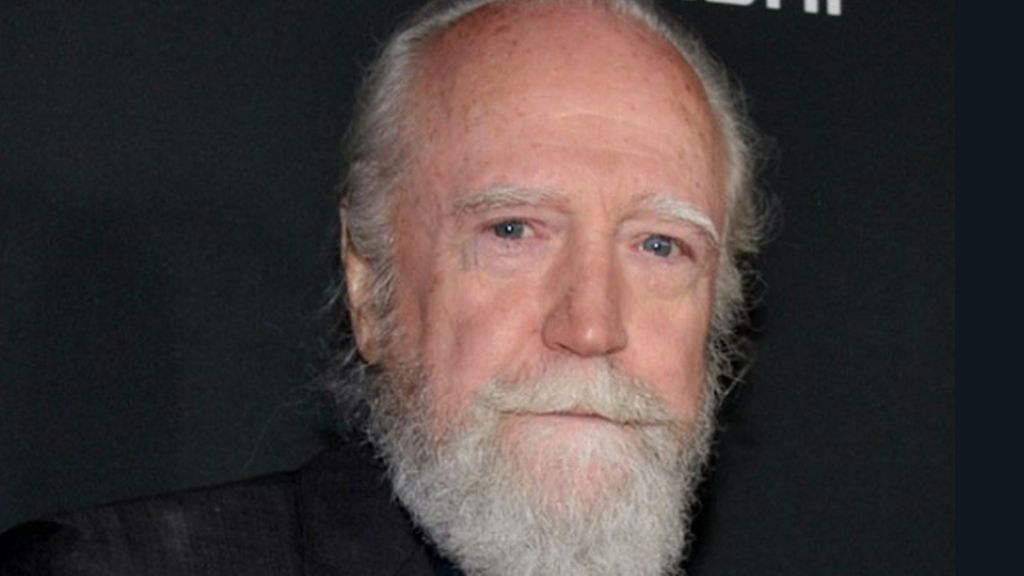 telecinco.es
Informativos Telecinco
07/10/2018
11:59 h.
El actor Scott Wilson, conocido por su papel de Hershel en 'The Walking Dead', ha fallecido a la edad de 76 años debido a una leucemia, según ha informado el perfil de la serie en Twitter.
"Nos entristece
informar de que Scott Wilson, el increíble actor que interpretó a Hershel en #TheWalkingDead, ha fallecido a la edad de 76 años. Nuestros pensamientos están con su familia y amigos. Descansa en el paraíso, Scott. ¡Te queremos!
", ha indicado la serie.
We are deeply saddened to report that Scott Wilson, the incredible actor who played Hershel on #TheWalkingDead, has passed away at the age of 76. Our thoughts are with his family and friends. Rest in paradise, Scott. We love you! pic.twitter.com/guNI7zSqDZ

— The Walking Dead (@TheWalkingDead) 7 de octubre de 2018
Wilson participó en la serie en la segunda, tercera y cuarta temporada interpretando al granjero Hershel Greene, que se une al grupo de supervivientes comandado por Rick Grimes.
Scott will be remembered as a great actor and an even better person. The character he embodied on The Walking Dead, Hershel, lived at the emotional core of the show. Our hearts go out to his wife, family, friends and to the millions of fans who loved him. pic.twitter.com/cTf4dParo7

— The Walking Dead AMC (@WalkingDead_AMC) 7 de octubre de 2018
Poco antes de conocerse su fallecimiento, la cadena AMC había anunciado en la Comic Con de Nueva York que Hershel regresaría a la novena temporada de la serie. El personaje de Wilson, que rodó todas las escenas antes de morir, aparecerá en la primera mitad de la temporada nueve.
Scott Wilson fue un secundario recurrente también en la serie CSI: Las Vegas, donde encarnó a Sam Braun, el padre de Catherine Willows y dueño de un casino.
 Numerosos compañeros de profesión y fans se han despedido de él en las redes sociales:
Devastated by the passing of Scott Wilson. He was a true Gentleman, a Son, a Husband, a Father, a Friend. An Artist of such excellence. He was forever Young, and made everything better. My deepest Respect and Condolences to his. I am honored to have know him. He taught me so much pic.twitter.com/Yt8ZmC1c45

— lew temple (@LewTempleActor) 7 de octubre de 2018
RIP Scott Wilson. Scott gave so many memorable and soulful performances, including playing my father in several episodes of #CSI. On meeting him, he asked if growing up I had a nickname. Catherine became Muggs, & he forever endeared himself to me. https://t.co/uPOyx0owEc

— Marg Helgenberger (@MargHelgen) 7 de octubre de 2018
Wilson tenía una larga trayectoria a sus espaldas en películas como 'A Sangre Fría', 'El Gran Gatsby', 'Pearl Harbour', 'El Juez Dredd' o 'Monster'. En televisión también participó en series como 'Ley y Orden' o 'The X-Files'.
Scott Wilson fue mucho más, a lo largo de su carrera: Uno de los dos asesinos de A Sangre Fría, la peli de Richard Brooks (1967) sobre el libro de Truman Capote. En la foto, con el actor Robert Blake, el otro asesino, que décadas más tarde sería considerado homicida de su esposa. pic.twitter.com/myh0s0lgYB

— Maruja Torres (@MistralS) 7 de octubre de 2018